Man, I'd love to sit down and have dinner with this guy and just shoot the s#!t. It would be the best dinner conversation ever. This is as close as I'm going to get right now...Jack White has done a lot of interviews over the years, Gibson.com compiled the best and created the world according to him...
The World According to...Jack White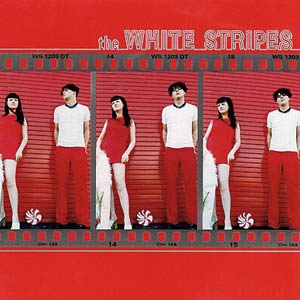 Nobody does rock quite like Jack White. The Detroit-bred singer and guitarist got the world's attention with the White Stripes, the garage rock, punk-blues duo featuring his "sister," er, ex-wife of sorts Meg White, and his career has grown exponentially ever since.

From the White Stripes to the Raconteurs to the Dead Weather to his work as a solo artist, White's career trajectory is anything but boring. Add to that his record label, Nashville-based Third Man Records, and it's obvious White is here to stay.

In this feature, we look back at some choice quotes from White over the years.

On first hearing the White Stripes song "Fell in Love with a Girl" on the radio, as told to Rolling Stone in 2002:

I just laughed. I mean, it would be Staind, P.O.D., then us and then Incubus. Half of your brain is going, "What is going on? Why are we even involved with this? This is pointless." The other half is full of people going, "No, this is new, a quote revolution in music unquote, and something is going to change now, because of you guys and the Strokes and the Hives, and music is going to come back to more realism."

On how the White Stripes evolved over the years, as told to American Songwriter in 2007:

I've gotta be honest and say because of the structure of the band, in a lot of ways it's exactly the same as it was 10 years ago. We still are doing exactly what we want to do, and nobody is really telling us to alter it, or trying to manipulate it in any way. It was the same when we were just putting out 45s and putting together posters in our living room… and recording the albums in our living room. It's the same way as it is now. We're still going into a record, recording it and writing it using the exact same processes we were using 10 years ago, and I really like that a lot.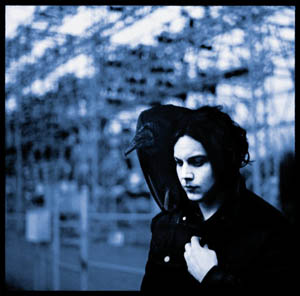 I think a lot of bands, especially in the modern times…now everyone's got this need to constantly reinvent or feel as though they should reinvent or evolve. The White Stripes are unique in the sense that it doesn't evolve; it stays the same because of the constrictions we've placed on ourselves from the get-go. We're wearing the exact same colors we were wearing 10 years ago at the very first show. We're still contained in that box.

On his relationship with White Stripes drummer Meg, as told to Rolling Stone in 2002:

As soon as you say something, people make up their own minds as to what it means. I'm sorry, but I have to pick and choose how those things are presented because I don't want people to think the wrong thing. I think the only focal point should be the songwriting and the music and the live show. The whole point of the band isn't, Are we really brother and sister, are we husband and wife; whether we're really from the city or just pretending, or whether we liked sandboxes as kids or the monkey bars.

On getting his work ethic from his parents, as told to the Guardian in 2012:

He says his work ethic comes from his parents, partly because they were old enough to have grown up in the Great Depression – his mother was 45 when he was born, the youngest of 10, in 1975 – and partly because they were Catholics: "There's Catholic guilt about things, then there's the guilt of being the youngest of 10, so when nice things happen to you, you're not really allowed to enjoy them." Even so, his mother has started expressing concern at his work rate. She recently came to visit him in Nashville and ended up folding record sleeves at the studio, while White shuttled back and forth between his backing bands. "I offered to drop her off at home and she says, 'No, you're not dropping me off, because you're not going to go back and rehearse and if you do,'" – his voice rises into the quaver of an angry elderly lady – "'I'm going to be mad.'" He laughs. "OK, Mom, I'll stay home."

On writing "Seven Nation Army," as told to Rolling Stone in 2005:

That song started out about two specific people I knew in Detroit. It was about gossip, the spreading of lies and the other person's reaction to it. It came from a frustration of watching my friends do this to each other. In the end, it started to become a metaphor for things I was going through.

But I never set out to write an exposé on myself. To me, the song was a blues at the beginning of the twenty-first century. The third verse ["I'm going to Wichita/Far from this opera forevermore"] could be something from a hundred years ago. It won a Grammy for Best Rock Song. [Laughs] Maybe it should have won for Best Paranoid Blues Song.

On words he hates, as told to NPR in 2012:

"When you put something out there into the world, there's all these words you don't want to hear, that you hope people don't say. I don't anything that starts with "re" — like retro, reinvent, recreate — I hate that. It's always like living in the past — copying, emulating. I hate the word "collaboration." It's like, if I produce a record with Tom Jones, I'm not collaborating with Tom Jones. It makes you think you're up in a cabin collaborating together. Anyways, I love when you hear different things from different people, then you know you're getting somewhere."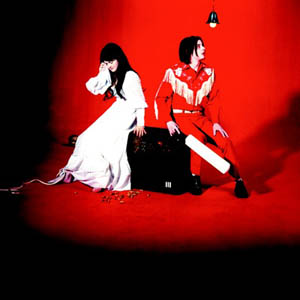 On his drive to make music, as told to the Los Angeles Times in 2012:

"I can't help myself; I have to work on music and art," White said recently during a 45-minute interview from a casino in Delaware, a stop on the tour that brings him to the Grammy Museum and the Shrine Auditorium on Friday and Aug. 11. "I don't have any choice. I don't get up in the morning and pick and choose. It's natural, it's unstoppable. If I wander around the house, I will find myself in front of a piano."

On sexism in the music world, as told to Rolling Stone in 2005:

I never thought, "God, I wish Neil Peart was in this band." It's kind of funny: When people critique hip-hop, they're scared to open up, for fear of being called racist. But they're not scared to open up on female musicians, out of pure sexism.

Meg is the best part of this band. It never would have worked with anybody else, because it would have been too complicated. When she started to play drums with me, just on a lark, it felt liberating and refreshing. There was something in it that opened me up. It was my doorway to playing the blues, without anyone over my shoulder going, "Oh, white-boy blues, white-boy bar band." I could really get down to something.

On the creation of Blunderbuss, as told to the Seattle Weekly and Duff McKagan in 2012:

It was sort of different writing ideas I was trying out every day. Each song was a new way of writing that I had never tried before. I was writing backwards and writing with people in the room . . . One time I had all the session musicians in and they were all waiting for me, and I sat down at the piano and I absolutely had no song at all.

I forced myself to write one right in front of them without them knowing it, and I was trying a lot of ideas like that out to really make things different for me, because I didn't realize what I was doing until four or five songs in, what this was going to be. I had no plans to make a quote-unquote solo record.

On the meaning behind his song "Love Interpretation," as told to Interview Magazine:

Well, as a songwriter, it's really dangerous to use the word love in a song. It's a word that has been used in songs so many millions of times before, and it's the most popular topic to ever write about. So I thought that if I was going to be brave enough to actually use the word love in a song, I better be trying to make people think about it—and make myself think about it. I really wanted to stir up the notion of what love could mean, and what we really want when we say that word. It's a very powerful word.